Overview of Law and Criminal Justice
Professionals in Law and Criminal Justice (including law enforcement) focus on analyzing crime and criminal behavior and on investigating, arresting, preventing, adjudicating, and/or ensuring justice for victims and those individuals who are accused of or commit crimes.
Get details on the salary and job security of these Law and Criminal Justice careers: 
Get Career Ready for Law and Criminal Justice
Find out what it takes to land a career in Law and Criminal Justice

Earn a Degree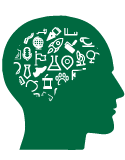 To work in the field of Law or Criminal Justice, it is recommended to have a strong background in conflict resolution, deductive reasoning, decision making, writing, and research. Majors, minors, and degree information can be found in the Mason Catalog.   
In addition to your degree, the following can increase your employment options in the field of Law and Criminal Justice. Here are a few: 
Establish or maintain a strong GPA (preferably 3.5+), particularly if you are interested in doing national security work for highly selective agencies (e.g., CIA, FBI) or going on to law school 
Prepare for the law school admissions process through the Patriot Pre-Law Program 
Join Mason's Clearance Ready program to learn about the background investigation and security clearance process 
Become a certified a Paralegal 
Become a credentialed victim advocate
Gain Experiences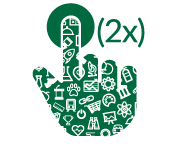 Employers are expecting candidates to have at least six to twelve months of related experience to be competitive for full-time positions. Gain experience while you are a student at Mason.
Here are the types of experiences most valued by Law and Criminal Justice employers, and where to find them: 
Leadership Experiences
Jobs/Internships
Job Shadow
Spend a shift observing the workday of a police officer. Contact local police departments to inquire about doing a ride-along. 
Market Yourself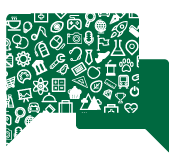 It is important for you to be able to clearly communicate the knowledge, skills and experiences you have gained in and outside of the classroom. 
Below are top ways to showcase your qualifications to law and criminal justice employers: 
Resumes
Career Ready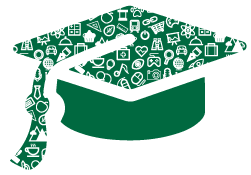 Career ready Mason grads have gone on to work for Law and Criminal Justice employers, such as:
| | | |
| --- | --- | --- |
| ACTS (Action in the Community Through Service) | National Center for Missing & Exploited Children | U.S. Patent and Trade Office |
| Covington & Burling LLP | Prince William County Police Department | U.S. Secret Service |
| Fairfax County Government | U.S. Department of Justice | Virginia Indigent Defense Commission |
| Fairfax County Police Department | U.S. Department of Homeland Security | Wiley Rein, LLP |
Join the Law and Criminal Justice community
Get involved with academic and professional societies to grow your network while you're still a student.
Professional Associations 
Your career advisor can help you decide where to start.