Overview of Careers in Data Science
Careers in Data Science involve gathering, extracting, analyzing, interpreting, and visualizing large data sets that allow leaders to make data-driven decisions.  
Learn about the different career paths in Data Science.
Get details on the salary and job security of these data science careers:
Careers in Data Science
Check out these videos to learn about the typical workday and workplace for Data Scientists and get tips for success in this industry.
Get Career Ready in Data Science
Find out what it takes to land a career in data science

Earn a Degree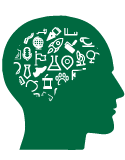 To work in the field of data science, it is recommended to have a strong background in math, statistics, or computer science. Majors, minors, and degree information can be found in the Mason Catalog.   
Along with your degree, professional certifications like these may increase your employment options:
IBM, Microsoft, and SAS also offer certifications for data analyst professionals 
Specialized knowledge and training in these technical skills are in high demand:
R
Python
Tableau
SQL 
Hadoop 
Data cleaning
Machine learning
Gain Experiences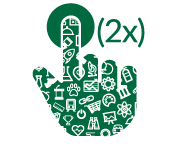 Employers expect at least six to twelve months of related experience to be competitive for full-time positions. 
Here are the types of experiences most valued by Data Science employers, and where to find them:
Internships/Jobs
Search for graduate research, teaching assistantships, and fellowship opportunities in Handshake 
Projects
Faculty-sponsored research projects: Ask your professors about research projects
Capstone courses/Design projects: Consult your academic advisor about capstones in your department
Undergraduate Research Scholars Program (URSP): Get academic credit and financial support for research projects
Freelance/Independent projects (e.g. Upwork)
Challenges/Competitions
Market Yourself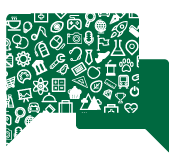 It is important for you to be able to clearly communicate the knowledge, skills and experiences you have gained in and outside of the classroom.
Below are top ways to showcase your qualifications to Data Science employers:
Resume
Online Portfolio 
A portfolio gives you the opportunity to demonstrate your skills and experience in a visual format (e.g., code, database design). Here are a few resources where you can share your work: 
Your LinkedIn profile 
Your own website 
Interviews
Preparing for an interview will help you better communicate the skills you've gained, here are resources to assist you: 
Career Ready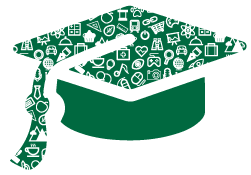 Career ready Mason grads have gone on to work in Data Science roles for employers, such as: 
| | | |
| --- | --- | --- |
| Accenture | Amazon | Booz Allen Hamilton |
| George Mason University |  GDIT | Incept Data Solutions |
| ManTech International | Mphasis Corporation | Navy Federal Credit Union |
|  SAIC | Software AG | Technomics |
Join the Data Science community
Get involved with academic and professional societies to grow your network while you're still a student.
Professional Associations:
Other Groups to join:
Your career advisor can help you decide where to start.